Let your child rediscover the city in the children's room on our sustainable play mat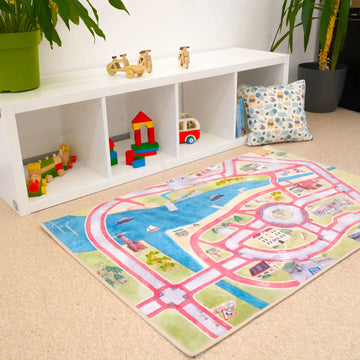 Our play mat
and the perfectly coordinated wooden toys enable children to embark on an imaginative and sustainable journey of discovery through the city of tomorrow in their own children's room.
Immerse yourself in a world full of possibilities and discover the toys from Spielwende!
We are reinventing the playmat
Our play mat is more than just a simple mat, it is the key to a sustainable and future-oriented world. In contrast to the classic play carpet, which often only shows streets and buildings.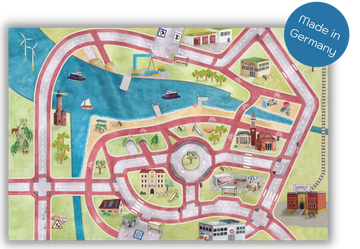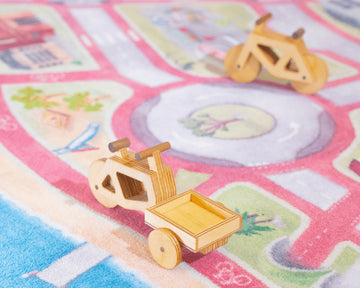 Cycles
Spielwende not only offers a sustainable play mat, but also suitable bicycles so that children can really let their creativity run wild on the play mat.
To the bikes
The team behind Spielwende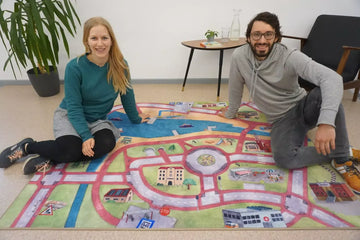 We are Lena Stöcker and Philipp Walter, the Spielwende team! Our mission is to enrich children's worlds with sustainable toys that represent more than just the status quo.
No more playmats that only show buildings, streets and parking lots - we bring the city in all its diversity into the children's room! Because children should not only experience the city as a place for cars, but also as a place full of life, creativity and encounters.
Be part of the game changer and let's shape a better and environmentally friendly future together!