Welcome to the Spielwende play mat - a journey to the sustainable city of tomorrow! We created this unique rug to give children a playful experience of a modern and eco-friendly city. In a world that is changing rapidly, we want our little ones to have meaning
convey sustainable mobility and cityscapes.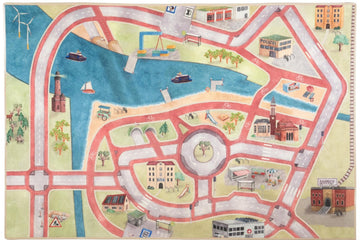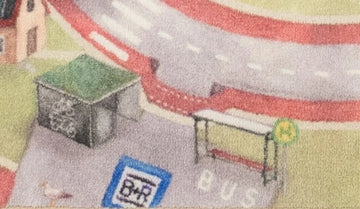 Bike + Ride
Discover the "Bike + Ride" element on our play mat! Children can experience this in a playful way
Bicycle parking near bus stops promotes effortless and sustainable mobility. A small step for the little ones, a big contribution to the city of tomorrow!
Weekly market
Check out this beautiful weekly market on our play mat! Children can playfully learn how colorful stands with regional products promote sustainable shopping. Let them develop their own stories and discover the joy of fresh food.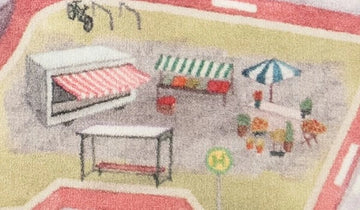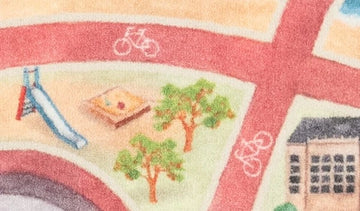 Bike paths
Just being able to play on the carpet in the car was a thing of the past! Today, children can let their creativity run wild on the carpet - which of course also includes great bike paths!
car sharing
Car sharing is becoming increasingly popular and helps you not have to have a car yourself. It goes without saying that we have also integrated a car sharing parking space on the carpet. Here children learn in a playful way how to move around sustainably.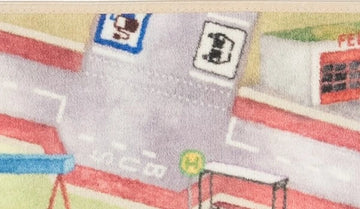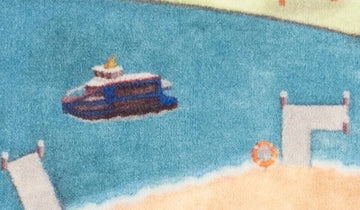 E-ferries
You can also move around sustainably on the water: the sustainable e-ferries take children on exciting journeys across the water