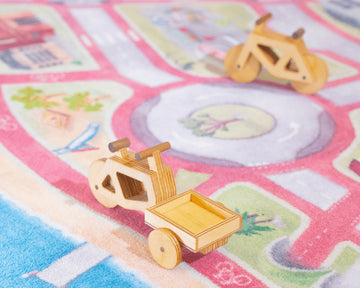 Wooden bicycles from Spielwende: The city of tomorrow to play with
There are numerous toys in children's rooms, but real wooden bikes for little explorers? They practically don't exist - that's why we developed them! Our wooden bicycles are the perfect companion for the play mat and bring the city of tomorrow into the children's room.

Discover our wooden bikes: sustainable fun

Our wooden bicycles stand on their own, which guarantees maximum fun for even small children. They are 100% manufactured in Germany in a small factory and are available in four colors.
The bikes are perfectly coordinated with our play mat and stimulate children's imagination.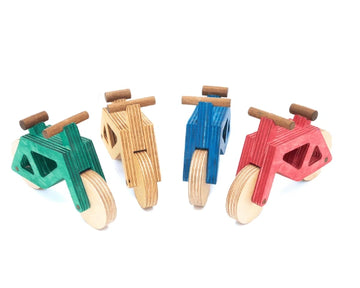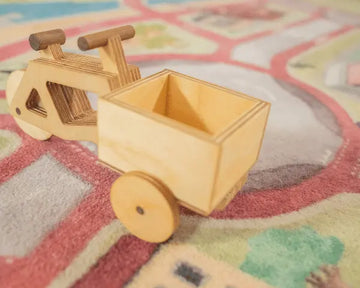 Cargo bikes: Flexible and sustainable
Our cargo bikes are the highlight for adventurous games! They have a modular structure and offer various options.
The box at the front can be exchanged as desired - whether it is a flat box for cargo, a tall box for larger luggage or a child attachment for transport to daycare.
Our cargo bikes are also made in Germany and are made of sustainable wood in four colors.